| | | |
| --- | --- | --- |
| | August | |

| | | |
| --- | --- | --- |
| | 2017 | |
Our Holy Father, the Martyr Dometius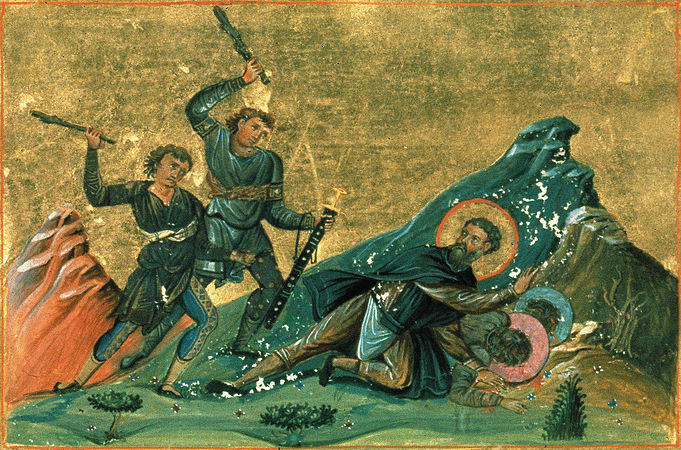 Born a pagan in Persia in the time of the Emperor Constantine, he came to know the Christian faith as a young man, forsook his paganism and received baptism. He was so enchanted with the true Faith that he left all worldly things and became a monk in a monastery near the town of Nisibis. He lived among the brethren for some time, then withdrew into silence, going to Archimandrite Urbel, of whom it is said that, for sixty years, he never ate anything cooked. Urbel made him a deacon, but, when he wanted to make him a priest, Dometian fled to a distant mountain and settled in a cave there. He attained such perfection through fasting, prayer, vigils and meditation that he was able to heal the sick. When Julian the Apostate came to that place, he heard of Dometius and sent men to wall him up alive in the cave, with two of his disciples. Thus died this saint of God, in 363, and went to the Kingdom of God.
Our Holy Father Or (St. Horus)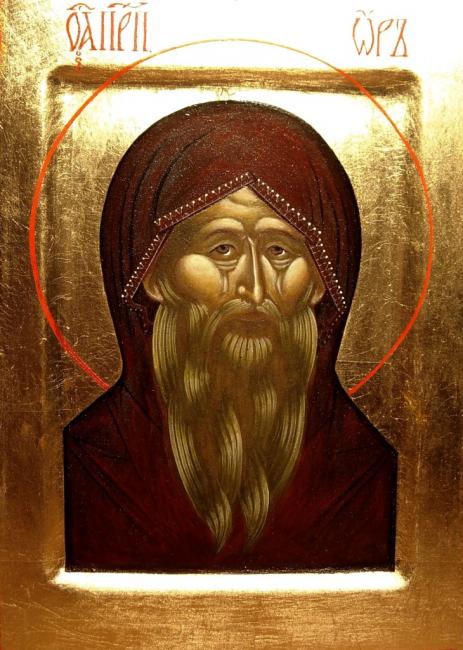 A solitary of the Thebaid, he achieved great perfection through very great asceticism. When he had become established in stability and dedicated to solitude, he founded several monasteries one after the other, and was an outstanding spiritual guide and the instructor of many monks. Rufinus, who visited him, writes thus of him: "In appearance, he is like an angel of God; an old man of ninety with a long, snow-white beard. The impression left by his presence is delightful. His gaze is imbued with a more than human radiance." He strove never to tell a lie, saw angels of God many times and also underwent great temptations from demons, but soberly and courageously overcame them all. He received Communion every day. Once, one of his disciples reminded him that Easter had come, and that he must celebrate it. Hearing this, he went outside, raised his hands to heaven and spent three days in unbroken prayer. Then he explained to his disciples: "This is the monk"s celebration of Easter: the lifting up of the mind to unity with God." He entered into rest in great old age in about 390.
The Holy Martyrs Marinus and Asterius
The first was a soldier and the second a Roman senator. In the time of the Emperor Gallienus, holy Marinus was serving as a soldier in Caesarea in Palestine. He was beheaded for his Christian faith. The senator Asterius was watching his suffering, himself being a Christian. He took off his toga, wrapped the martyr"s body in it, took the body on his shoulders and bore it away to give it burial. Pagans who witnessed this beheaded him also. They suffered for honour with Christ in about 260.
Our Holy Father Pimen the Much-Ailing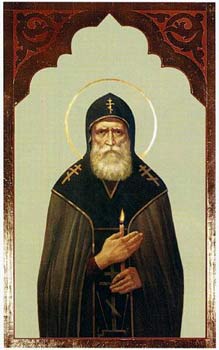 He was sickly from his youth, and from his youth desired monasticism. Brought to the Monastery of the Caves for healing, he remained there till his death. He prayed more for sickness than for health. One night, angels appeared to him and tonsured him as a monk, telling him at the same time that he would be sick until his death, and would be healed at that moment. And so it was; he lay sick for twenty years, working wonders even during his lifetime and being possessed of a rare gift of discernment. At the time of his death, he got up from his bed completely healed, immediately prepared his grave and entered into rest in the Lord, in the year 1110.
The Hieromartyr Narcissus, Patriarch of Jerusalem
He was beheaded in the time of Antoninus, in the year 211, at the age of a hundred and sixteen.
Venerable Dometius of Philotheou, Mt. Athos (16th c.)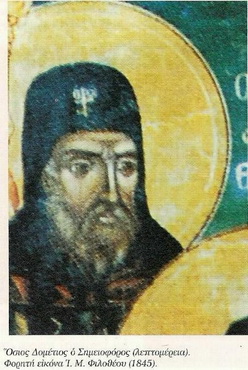 The Monk Dometios was an Athonite elder. He pursued silence at the Philotheos monastery together with the MonkMartyr Damian the Philotheite (Comm. 23 February), who suffered under cruel tortures by the Turks in the year 1568.
Venerable Hyperechius of The Paradise
Virgin Potamia of Alexandria
The Monastic Martyress Potamia the Wonderworker died under the sword. But sometimes the saint is incorrectly listed as the Monk Potamius the Wonderworker.
Venerable Sozon of Nicomedia
Venerable Theodosius the New, healer of Peloponnesus (862)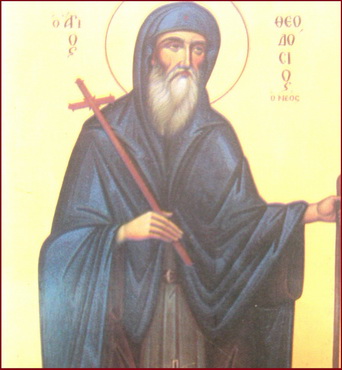 Holy Ten Thousand Ascetics of Thebes