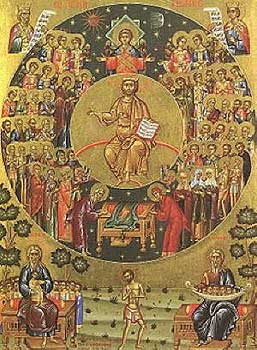 The Holy Martyr Marinus (December 16) was a soldier during the reign of the pagan emperors Valerian (253-259) and his son Gallienus (260-268).
When he was about to be promoted to centurion, Marinus refused to swear the customary oath invoking the pagan gods, or to offer sacrifice to idols. St Marinus was beheaded in Caesarea Philippi after cruel tortures.
St Asterius also happened to be present at the sufferings of the Martyr Marinus. When the execution was over, he took off his senatorial garb, spread it upon the ground and wrapped the head and body of St Marinus in it. On his own shoulders he carried the martyr's relics to the grave and reverently consigned them to earth. For doing this, he was himself sentenced to death and beheaded in the year 260.