| | | |
| --- | --- | --- |
| | May | |

| | | |
| --- | --- | --- |
| | 2017 | |
The Holy Martyrs Hesperus, Zoe, Cyriac and Theodulus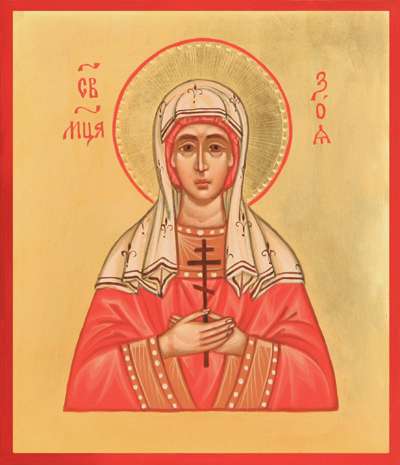 In the time of the Emperor Hadrian (117-138), a pagan called Catallus bought Hesperus, his wife Zoë and their sons Cyriac and Theodulus as slaves. Being convinced Christians, they refused to eat anything that had been sacrificed to idols, but threw all that had been thus offered to the dogs, and themselves went hungry. Catallus, discovering this, became very angry and began to torture his slaves cruelly. He first tortured the children, but they remained unfaltering in the Faith and sought yet harsher tortures. At last all four of them were cast into a burning furnace where, after prayers of thanksgiving, they gave their spirits into the Lord's hands. Their bodies remained whole and untouched by the fire.
St Athanasius the Great, Archbishop of Alexandria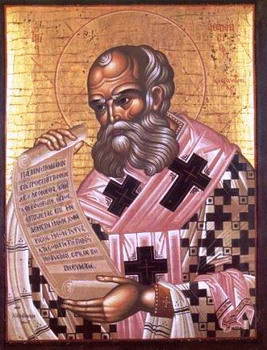 On this day are commemorated the translation of his relics and their miracles. The life and work of this great saint are written on January 18th.
The Holy Martyrs Boris and Gleb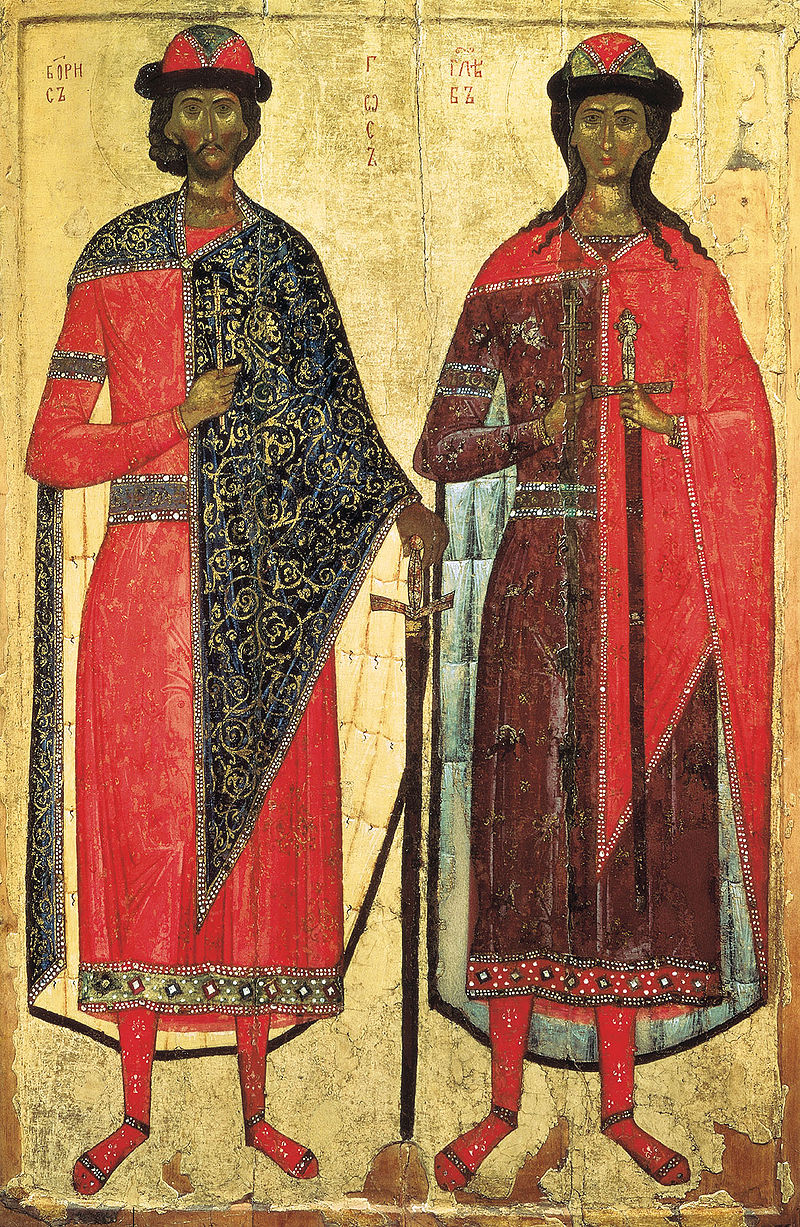 They were sons of the great Prince Vladimir, Baptiser of the Russian people. Until his baptism, Vladimir had many wives, and children by them. Boris and Gleb were brothers of one mother. Before his death in 1015, Vladimir divided the Kingdom among all his sons. But Svyatopolk, his eldest son and Prince of Kiev, desired to take the parts that were set aside for Boris and Gleb, so he sent men to kill Boris in one place and Gleb in another. Both brothers were deeply devout and pleasing to God in all things, and they met death with prayer and the lifting up of their hearts to Him. Their bodies remained uncorrupt and fragrant, and were buried in the town of Vishgorod, where to this day blessed strength flows forth from them to heal men of divers ills and sufferings.
St Michael (Boris), King of Bulgaria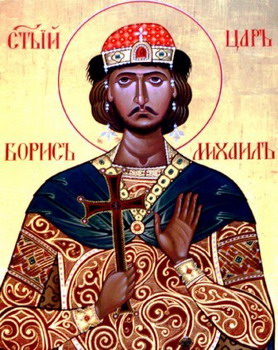 Born and brought up as a pagan, Boris was baptised under the guidance of uncle, Boyan, and his own sister. At his baptism, he received the name Michael. Patriarch Photius sent him priests, who little by little baptised the whole Bulgarian people. Many of the nobles opposed this new Faith, but it was victorious, and the Cross glittered on many churches built by the devout King Michael. The Faith among the Bulgarians, as among the Serbs, was especially strengthened by the Five Followers of Ochrid, disciples of Saints Cyril and Methodius, who preached the knowledge of Christ to the people in the vernacular Slavonic language. Michael became a monk in old age, and withdrew to a monastery. But when his son Vladimir began to ruin his father's work and exterminate the Christians, Michael again put on his military uniform, took his sword, threw Vladimir down from the throne and replaced him with his younger son Simeon. He then put on his monastic habit again and withdrew to tranquillity, where, in asceticism and prayer, he finished his earthly course peacefully, 'in good faith and a true confession of our Lord Jesus Christ, great and honoured', and went to the heavenly world on May 2nd, 906.
St. Jordan the Wonderworker