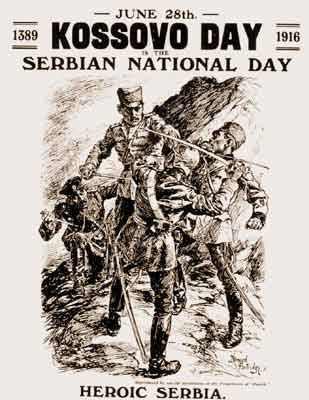 A pro-Serbian poster in Britain, 1916
Serbian soldier is surrounded by a German, Austrian and a Bulgarian soldier (from the back). At that time Vidovdan - June 28 - was not considered a nationalistic feastday as it is by many in the West today but as a day of solidarity with Serbian people
Why you forget the truth about Serbia?
If you're one of those three soldiers, I understand that you want to forget and even to rewrite history, but otherwise ...
Please visit the following pages:
History of Kosovo and Metohija (main page)
History of Kosovo and Metohija (additional links)