| | | |
| --- | --- | --- |
| | June | |

| | | |
| --- | --- | --- |
| | 2017 | |
The Holy Apostle Carpus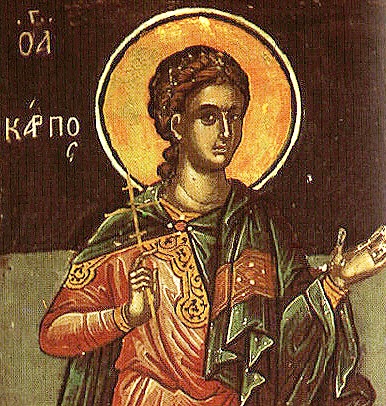 One of the Seventy, he was a follower and companion of the Apostle Paul, who installed him as Bishop of Varna in Thrace. But he also preached the Gospel in Crete, where he was host to St Dionysius the Areopagite. St Dionysius testifies that he was a man with an exceptionally pure mind, of great humility and guilelessness. He further relates how the Lord Jesus Himself appeared to Carpus in a vision with His angels, and how he never began the Liturgy without first receiving a heavenly vision. He endured many assaults for the name of Christ, and finally suffered at the hands of the faithless Jews and was murdered. His soul entered into the Kingdom of God, to delight forever in the vision of the Lord in glory.
The Holy Apostle Alphaeus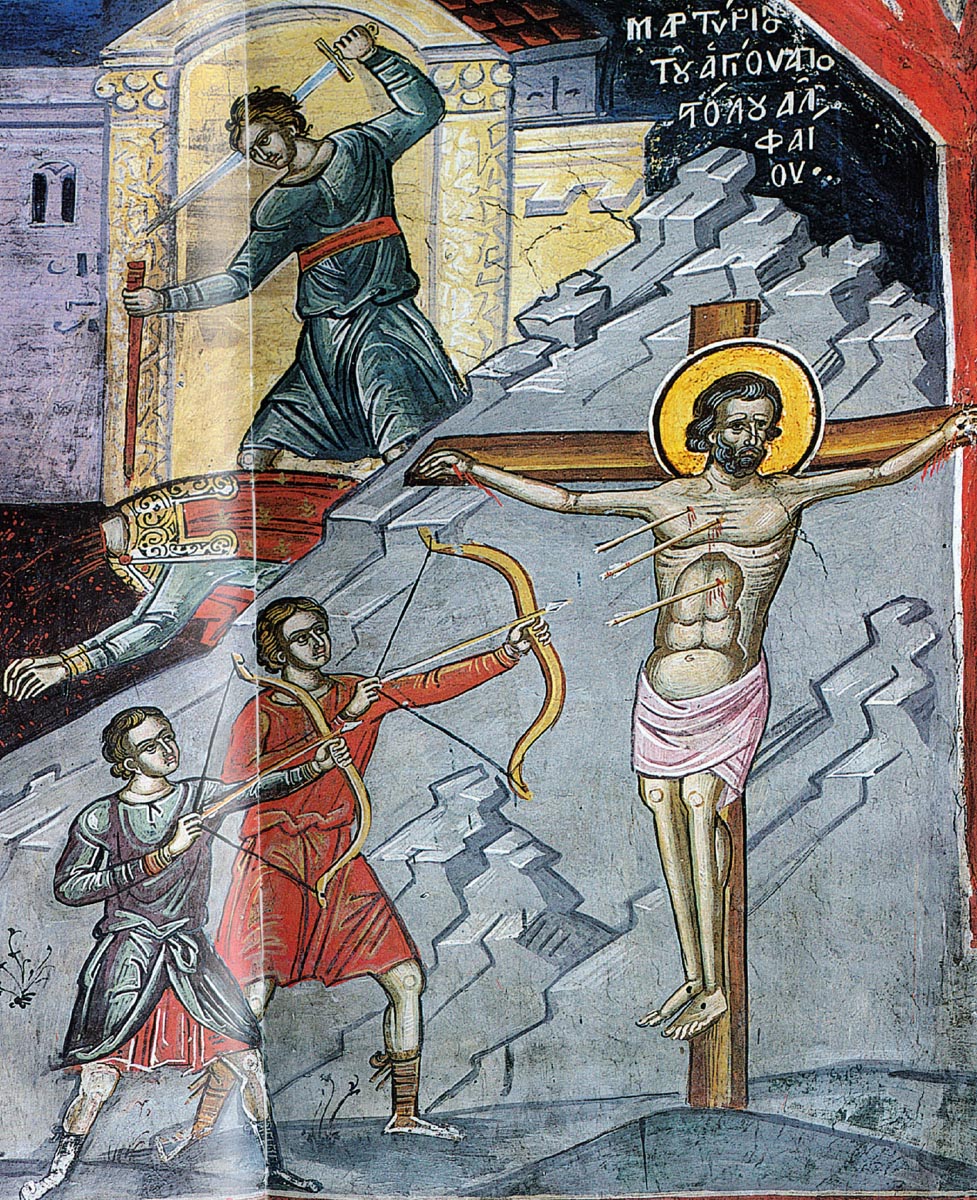 He was the father of two of the Twelve Apostles: James the son of Alphaeus and Matthew the Evangelist. He entered peacefully into rest.
Our Holy Father John of Psychaita
He left the world at an early age and retired to the Lavra of Psychaita in Constantinople, where he laboured in asceticism for many years for the love of Christ. He was exiled in the eighth century for his veneration of the holy icons.
The Holy New Martyr Alexander of Salonica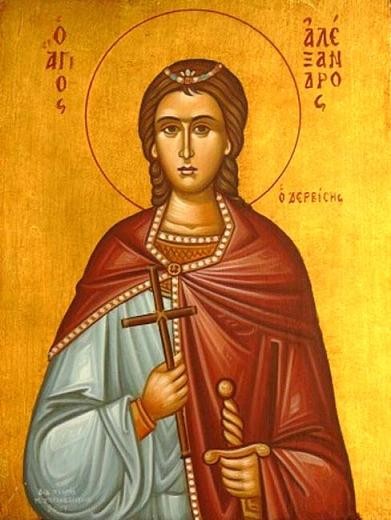 This martyr of Christ's was born in Salonica during the Turkish oppression. He was tricked by the Turks as a young man into accepting Islam, and at first his conscience did not trouble him for such an act, and he went on pilgrimage with some other Moslem pilgrims and became a dervish. But, living as a dervish in Salonica, he began to repent bitterly, and in his repentance the thought came to him that there was no way in which he could cleanse himself from the terrible sin of Christ except with his own blood. So, having repented and resolved on martyrdom, he appeared before the Turks dressed as a Christian. They threw him into prison and put him to various tortures. But Alexander would only cry out: "I was born a Christian, and as a Christian I shall die!" Finally the Turks sentenced him to death, which filled the repentant Alexander with joy, realising that the sentence was a sign of God"s forgiveness of his sins and acceptance of his sacrifice. He was slain by the sword in Smyrna in 1794, and was glorified in the Church both in heaven and on earth.
Martyrs Abercius and Helen (1st c.)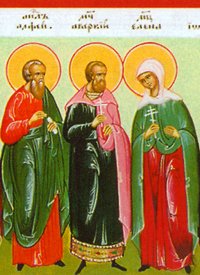 The Holy Martyrs Avercius and Helen, by tradition, were children of the holy Disciple Alphaeus. For confessing faith in Christ Jesus, Saint Avercius was bound naked amidst a bee-hive and died a martyr from the sting of the bees. His sister, Saint Helen, was pelted with stones.