| | | |
| --- | --- | --- |
| | May | |

| | | |
| --- | --- | --- |
| | 2017 | |
The Holy Martyrs Timothy and Maura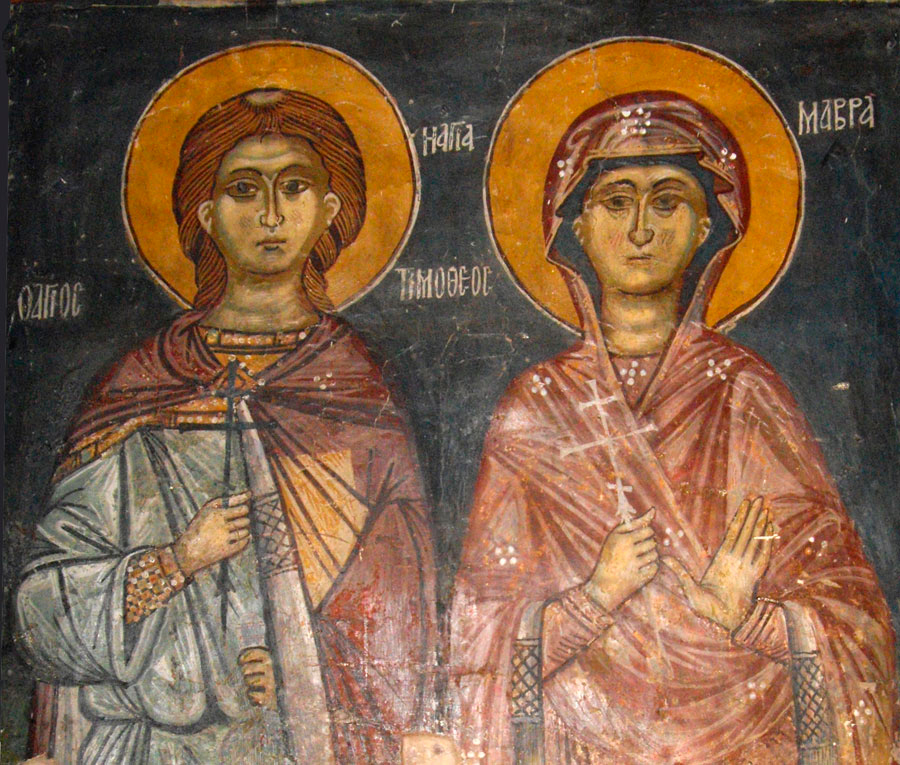 Strange was the destiny of these wonderful martyrs, husband and newly-wedded wife. Twenty days after their wedding, they were taken for trial for their Christian faith before Arrianus, governor of the Thebaid, in the time of the Emperor Diocletian. Timothy was a reader in the church where he lived. 'Who are you?', the governor asked him. Timothy replied: 'I am a Christian and a reader in the Church of God.' The governor said to him further: 'You see, don't you, the instruments prepared for torture?' Timothy replied: 'But you don't see the angels of God, which are strengthening me. `Then the governor commanded that he be pierced through the ears with iron rods, so that the pupils of his eyes leapt out with the pain. They then suddenly hanged him by the feet and stuffed his mouth with wood. Maura was at first afraid of torture but, when her husband gave her courage, she also confessed her steadfast faith before the governor. He commanded that, first, her hair be torn out, then all her fingers cut off. After many other tortures, to which they would quickly have succumbed had they not been strengthened by the grace of God, they were both crucified, one in sight of the other. And thus, hanging on their crosses, they remained alive for nine full days, counselling each other and encouraging each other in endurance. On the tenth day they gave their spirits into God's hands, the God for whom they had suffered crucifixion, and thus became worthy of His Kingdom. They suffered with honour for Christ in 286. *Author's note: 'Maura' means 'black', from which it comes that in Macedonia the day of these saints is known as 'Black Day'. On the island of Zakynthos there is a church of Saints Timothy and Maura, in which many miraculous hearings have taken place.
Our Holy Father Theodosius of the Kiev Caves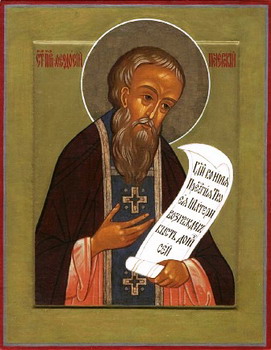 From his earliest youth, he fled from laughter and merriment and gave himself to pondering on God and prayer. Because of this, he was often beaten by his mother, and especially when she saw one day an iron belt around his naked body, from which his shirt was stained with blood. Reading one day in the Gospel the words of the Lord: 'He who loves father or mother more than Me, is not worthy of Me', he left his parents' home and fled to Kiev, to the cave of our holy father Antony. Antony received him and quickly made him a monk. When his mother found him, and called him to return home, he spoke with her and she then became a nun in a women's monastery. By his asceticism, his meekness and his goodness, Theodosius quickly outstripped all the other monks and became very dear to Antony, who made him abbot of the monastery. In his time, the number of brethren in the monastery grew very rapidly, churches and cells were built and the Rule of the Studion introduced in its fullness. God endowed Theodosius with great grace in response to his virginal purity, labours in prayer and love for his neighbour, and so this man of God had great power over unclean spirits and healed sicknesses and had insight into the destinies of men. With St Antony, St Theodosius is regarded as the restorer and organiser of Russian monasticism. He entered peacefully into rest in 1074, and his healing relics rest beside those of St Antony.
Venerable Peter the Wonderworker, bishop of Argos (10th c.)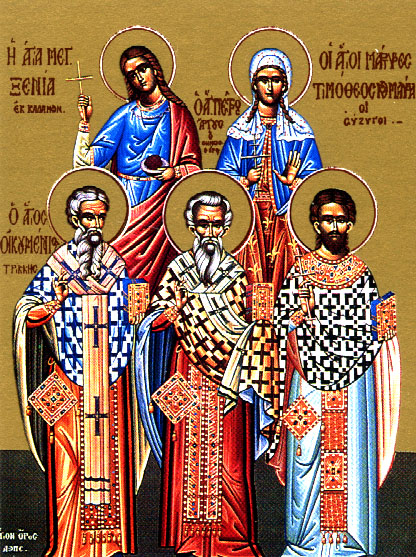 St Peter the Wonderworker, Bishop of Argos in the Peloponnesos, lived during the ninth and early tenth centuries, and was raised by pious parents. St Peter's parents, and later his brothers Paul, Dionysius, Platon and St Peter himself, all became monks. St Peter zealously devoted himself to monastic labors, and he excelled all his fellows. This came to the attention of the Italian bishop Nicholas (who from 895 was Patriarch of Constantinople), who wanted to elevate him to the rank of bishop. St Peter declined, accounting himself unworthy of such honor...
New Martyr Ahmet the Calligrapher of Constantinople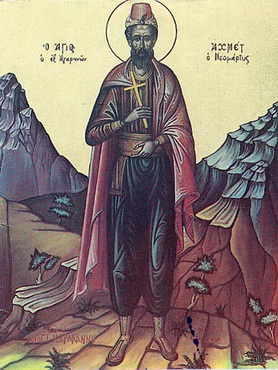 Translation of the relics of Venerable Luke of Mt. Stirion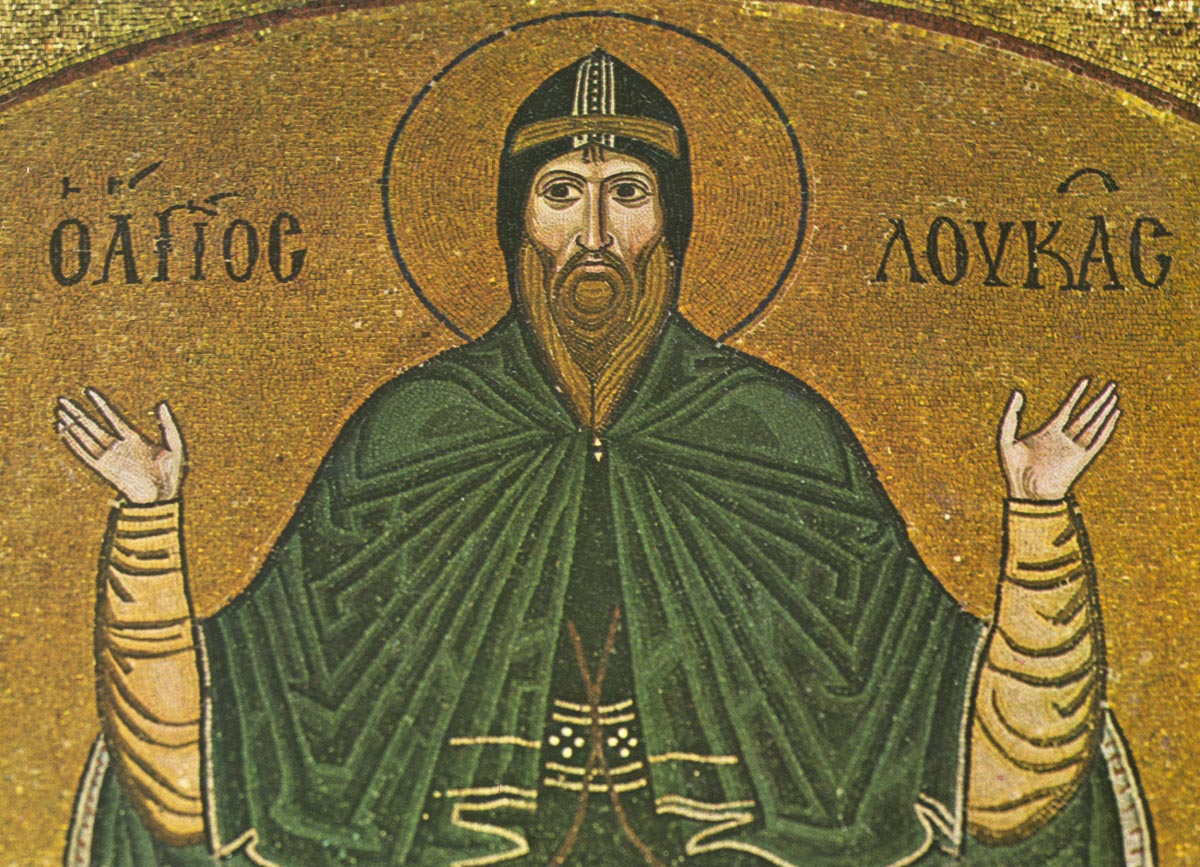 Venerable Ecumenius the Wonderworker, bishop of Tricca