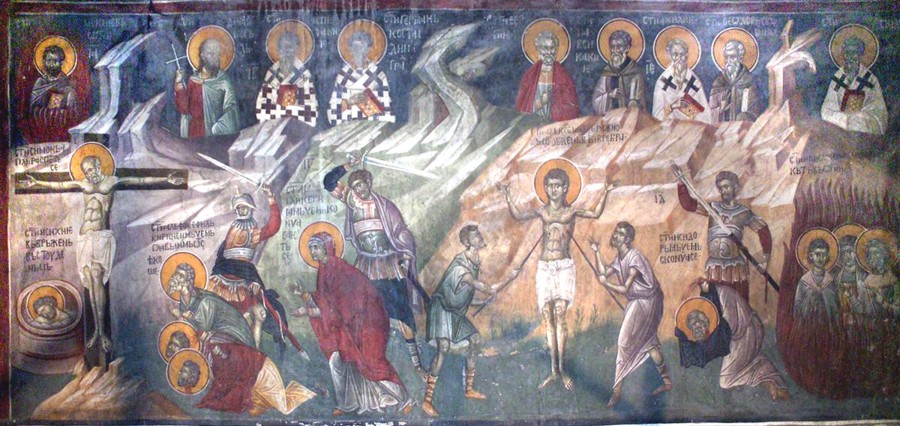 The Holy Martyrs Alphaeus, Philadelphus, Cyprian, Onesimus, Erasmus and 14 others with them, lived during the third century and came from Italy. Alphaeus, Philadelphus and Cyprian were sons of a governor in Italy, named Vitalius. They were enlightened by faith in Christ and baptized by St Onesimus.
During this period the emperor Licinius gave orders to seek out Christians and hand them over for torture. The brothers went to Rome together with Onesimus, Erasmus and fourteen other Christians. At Rome they crushed the chest of St Onesimus with a heavy stone, killing him. Erasmus and the fourteen martyrs were beheaded.
The brothers Alphaeus, Philadelphus and Cyprian suffered in Sicily, in the city of Mesopolis Leontii, where they had been sent from Rome. This occurred in the year 251, under the emperor Decius. They cut out the tongue of St Alphaeus and he bled to death, Philadelphus was burned over an iron lattice, and Cyprian was burned on a hot pan.
In the year 1517 their incorrupt relics were discovered at Leontini [Lentini]. Sts Alphaeus, Philadelphus and Cyprian appeared to St Euthalia (March 2) and told her that she would be healed of an affliction after she was baptized.