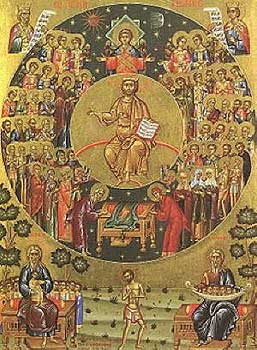 Saints Agapius and Timothy, disciples of St Babylas of Sicily, lived during the third century on the outskirts of Rome.
Sts Timothy and Agapius labored with St Babylas on a mountain, where they struggled in fasting, prayer and silence. Fleeing a persecution by the pagans, St Bablyas and his disciples went to the island of Sicily, where they converted many unbelievers to Christ.
The governor of the island, angered by the missionary activity of St Babylas, ordered that he and his disciples be arrested, and he also had them tortured. The saints patiently endured their sufferings, and all three died by the sword. Their bodies were thrown into a fire, but the flames did not harm the warriors of Christ. They were buried on the island of Sicily by local Christians.