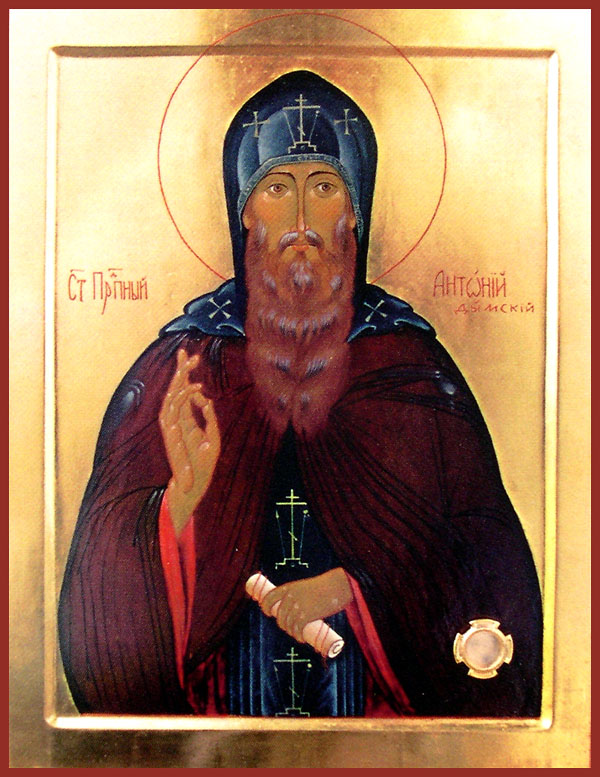 Saint Anthony of Dymsk was born at Novgorod in about the year 1157. Once in church he heard the words of Christ: "If anyone would come after Me, let him deny himself and take up his cross and follow Me" (Mt.16:24), the saint resolved to leave the world and receive monastic tonsure under St Barlaam of Khutyn (November 6) at his monastery.
When he was dying, St Barlaam appointed St Anthony as igumen in his place; but Anthony, shunning glory, left the monastery and settled at the shores of Lake Dyma, on the outskirts of the city of Tikhvin. Here he founded a monastery and struggled there until the end of his own life.
According to Tradition, St Anthony made a journey to Constantinople, and returned to his monastery on the day that the igumen Barlaam died. St Anthony fell asleep in the Lord on June 24, 1224. In the year 1330 his relics were found incorrupt, and from that time they were glorified by many miracles.