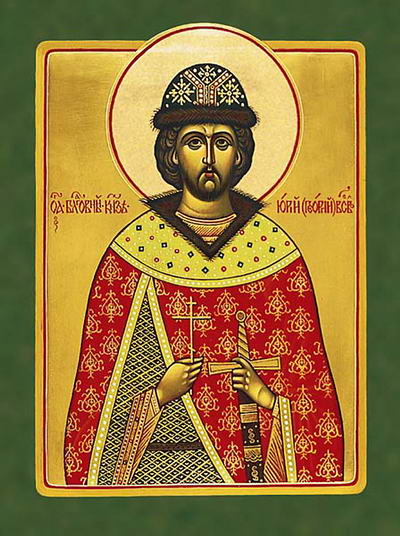 Holy Great Prince George was a son of Great Prince Vsevolod, nicknamed "Big Nest." He was born in the year 1189, and he assumed the great princely throne of Vladimir in 1212. He was distinguished for his military valor and his piety. In the year 1237 the Tatar (Mongol) Horde of Batu descended upon the Russian land. St George was compelled to leave the capital city in charge of his sons, and went north to meet up with the other princes.
On March 4, 1238 the Battle at the River Sita was fought, in which the Tatars destroyed the small but valiant company of the Great Prince. The saint himself fell in this fight, and Bishop Cyril buried his body at the Rostov cathedral. Two years later, it was transferred to Vladimir's Dormition cathedral with great solemnity.
The Church glorification of the saint occurred in 1645.