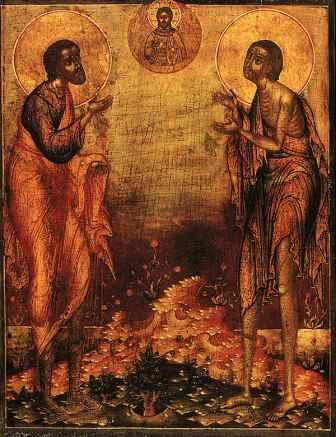 Blessed Procopius of Usya, Fool-for-Christ The incorrupt relics of St Procopius were uncovered during the eighteenth century near the Entry of the Theotokos parish church in Ustya (Vologda diocese) and placed in the church, where for two hundred years they remained in open view, a source of numerous healings. No account of the origin and life of the holy saint of God has been preserved. His name became known when he himself revealed it in a vision to a pious local inhabitant named Savela.
In connection with an increase in the number of miraculous healings, the relics of St Procopius were examined in 1696 (or 1645) and in 1739. After this a chapel in honor of the saint was consecrated in the church where his relics rest. His icon was painted, and a Service to him was composed.
In 1818 the universal celebration of the saint was established.