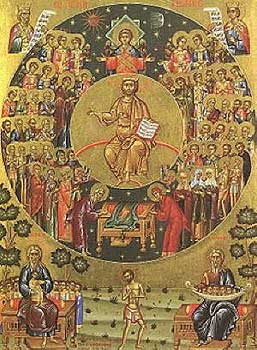 Saint Zeno suffered with the hieromartyr Anthimus during the persecution against Christians under the emperors Diocletian (284-305) and Maximian (305-311). The persecution became particularly intense after a fire at the imperial court at Nicomedia. The pagans accused the Christians of setting the fire and reacted against them with terrible ferocity.
In Nicomedia alone, on the day of the Nativity of Christ, as many as twenty thousand Christians were burned inside a church. However, this monstrous inhumanity did not frighten the Christians, who firmly confessed their faith and endured martyrdom for Christ.
The soldier Zeno boldly denounced the emperor Maximian, for which he was stoned, and then beheaded.