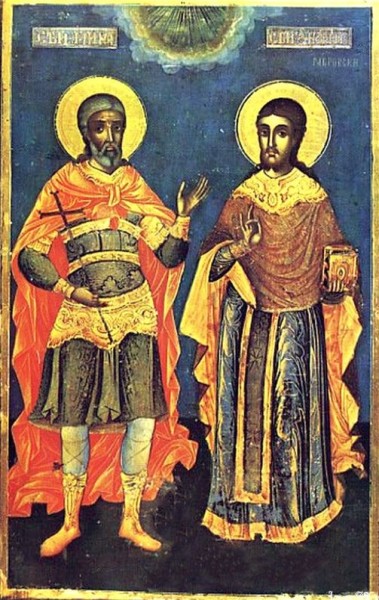 The New Martyr Onuphrius, in the world Matthew, was born in Bulgaria in Gabrovo in the Trnovo diocese. Matthew became angry with his parents one day, and said he wished to become a Moslem. Unfortunately, he was overheard by the Hagarenes, who wished to take him away. He regretted these words as soon as he uttered them, and he went to Athos to the Hilandar monastery as soon as he came of age. There he became a monk with the name Manassas.
Tormented by his conscience, Manassas decided to suffer for Christ. Therefore, he asked the blessing of his Elder Nicephorus to pursue the path of martyrdom. The Elder tonsured him a schemamonk with the name Onuphrius. After four months of intense prayer, fasting, and spiritual struggle, he went with Gregory of the Peloponnesos to the island of Chios. There the Monk Martyr Onuphrius openly confessed the Christian Faith, for which he was seized and subjected to cruel tortures.
After the torture they beheaded him and threw him into the sea. He died in 1818 at the age of thirty-two.