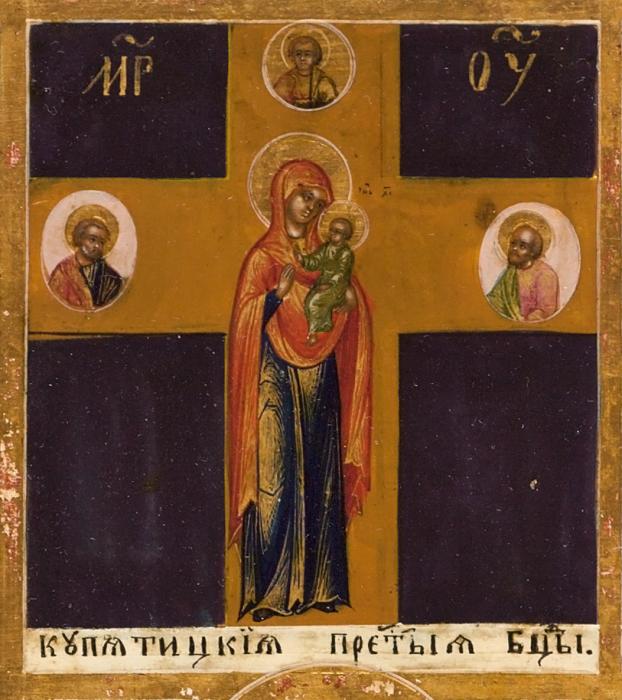 The Kupyatitch Icon of the Mother of God appeared in the year 1180 near the village of Kupyatich in the area of the former Pinsk district of the Minsk governance. The icon was found in the forest on a tree by the peasant girl Anna, a cattle herder. The image, in the form of a cross, shone with an unusual light.
On the spot of the miraculous appearance of the icon, peasants built a church in the name of the Most Holy Theotokos, and placed the icon within it. After some years, Tatars burned the church. The icon was found a second time after many years by a traveler named Joachim. Peasants transferred the cruciform-icon to the village church. Joachim remained at the church as church attendant, by God's will.
At the beginning of the seventeenth century, the Kupyatitch monastery was built next to the church, which the Roman Catholics seized at the end of the century, and later on, Uniate monks. Orthodox monks, when they abandoned the monastery, took with them the holy icon of the Kupyatitch Mother of God. They transferred the wonderworking icon to the Kiev Sophia cathedral.
The Kupyatitch Icon is a small copper cross. On one side of the cross the Mother of God is depicted with the Pre-eternal Infant, and on the other side, the Crucifixion.