| | | |
| --- | --- | --- |
| | February | |

| | | |
| --- | --- | --- |
| | 2017 | |
The Holy and Great Martyr Theodore Stratelates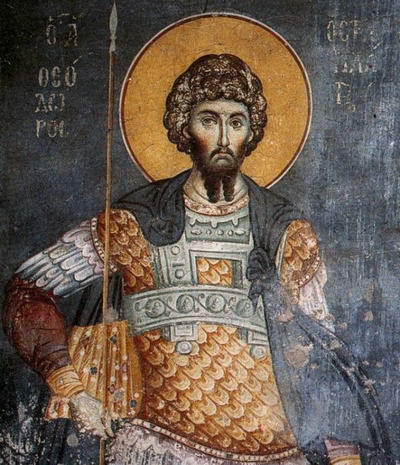 There are martyrdoms that are more than costly. The costliness of a martyrdom depends on the greatness of the good things of this world that a Christian gives up, receiving suffering in its place; and it depends also on the greatness of the suffering which he endures for the sake of Christ. St Theodore, a Roman commander in the army of the Emperor Licinius and governor of the city of Heraclea, scorned his youth, his good looks, his military status and the goodwill of the Emperor, and in place of all this received terrible tortures for the sake of Christ. Firstly Theodore was flogged, receiving 600 lashes on the back and 500 on the stomach; then he was crucified and pierced through with arrows. Finally he was slain with the sword. Why all this? Because St Theodore loved Christ more than anything else in the world. He scorned the foolish idol-worship of the superstitious Emperor, shattered the silver and gold idols, giving the pieces to the poor, brought many to the Christian faith and urged the Emperor himself to reject idolatry and believe in the one God. During the whole of his torture, Theodore repeated unceasingly: "Glory to Thee, my God, glory to Thee!" He suffered on February 8th, 319, at three o"clock in the afternoon, and entered into the Kingdom of Christ. He is regarded as the protector of soldiers, who turn to him for help. His wonderworking relics were taken from Euchaita to Constantinople and buried in the Church at Blachernae.
The Holy Prophet Zechariah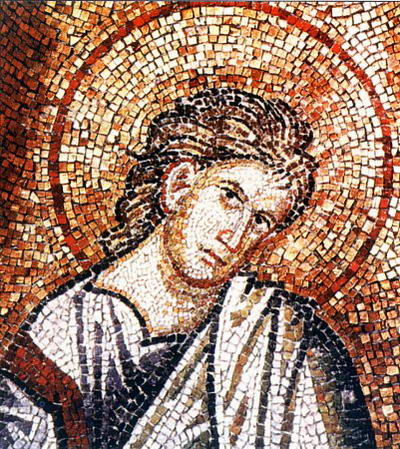 The eleventh of the Minor Prophets, he worked together with the Prophet Haggai to persuade Prince Zerubbabel to restore the Temple in Jerusalem. He prophesied the solemn entry of Christ into Jerusalem on a colt, the foal of an ass and Judas"s betrayal for thirty pieces of silver: "They weighed for my price thirty pieces of silver", and the forsaking of Christ by His apostles at the time of His Passion: "Smite the shepherd and the sheep shall be scattered." He entered into rest in the second year of the reign of Darius Hystapes, in about 520 B.C.
St Sava the Second, Archbishop of Serbia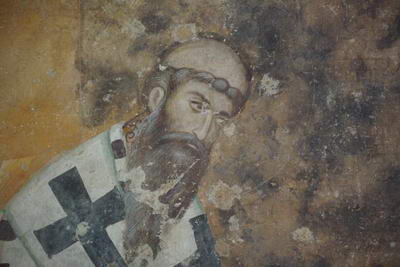 He was the son of King Stephen the First-Crowned and nephew of St Sava the First. Before becoming a monk, he was called Predislav. Following the example of his great uncle, he became a monk and gave himself zealously to the ascetic life. Chosen to be Archbishop of Serbia after St Arsenius, and taking the name Sava II, he governed the Church with great devotion and love. He entered into rest in 1268, and his relics lie in the monastery at Pec.
Martyrs Philadelphus and Polycarp
Saint Macarius, bishop of Paphos in Cyprus
Martyrs Nicephorus and Stephen
Saint Pergetus