| | | |
| --- | --- | --- |
| | January | |

| | | |
| --- | --- | --- |
| | 2017 | |
The Holy Martyr Juliana, and the 630 martyrs with her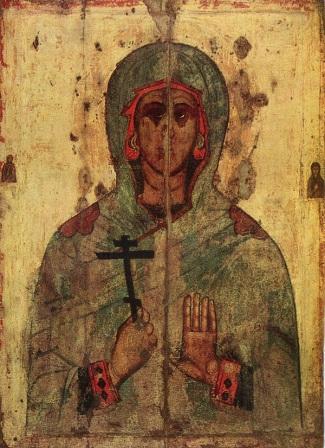 This glorious virgin martyr was born in Nicomedia of pagan parents. Hearing the Gospel preached, she turned to Christ with all her heart and began to live in exact observance of the Lord"s commandments. A certain senator, Eleusius, was her betrothed. In order to free herself from him, Juliana told him that she would not marry him unless he became eparch of that city. She said this thinking that the young man would not be in the least likely to attain to such a high position, but Eleusius worked at it, and, by flattery and bribes, gained the post of Eparch of Nicomedia. Juliana then revealed to him that she was a Christian, and could not enter into marriage with him unless he accepted her faith, saying: "What would it profit us to be united physically but divided in spirit?" Eleusius was exasperated, and denounced her to her father. Her furious father poured scorn on her and whipped her, and then handed her over to the eparch for torture. The eparch ordered that she be harshly beaten, then she was thrown into prison all torn and bleeding. But the Lord healed her in the prison, and she appeared before the eparch whole and unharmed. He then put her into a glowing furnace, but the fire did not burn her. Seeing this wonder, many came to believe in Christ the Lord. Five hundred men and a hundred and thirty women were converted. The eparch condemned them all to death, and ordered that they be beheaded with the sword, and their souls entered into Paradise. Then the wicked judge condemned holy Juliana to be beheaded with the sword. Rejoicing in spirit, Juliana went out to the scaffold, prayed on her knees to God and laid her head on the block. Her head was cut off, and her soul went to Christ"s eternal Kingdom of light, in the year 304. God"s punishment quickly fell on Eleusius: sailing over the sea, his ship broke up and he fell into the water. He did not find death in the waves, but swam to an island, where the dogs tore him to pieces and devoured him.
St Peter the Wonderworker, Metropolitan of Russia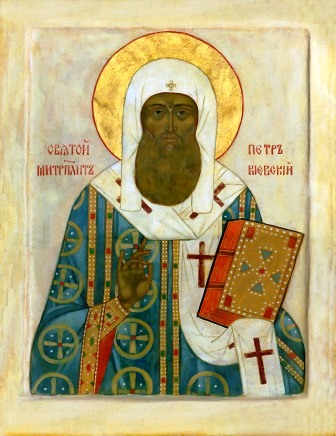 Born in the province of Volinsk, he received the monastic habit at the age of twelve. He was a great ascetic and an icon-painter. He founded a monastery on the river Rata, and became its abbot. He was made Metropolitan of Kiev against his will, and consecrated in Constantinople by Patriarch Athanasius. As Metropolitan, he suffered a great deal at the hands of the envious and of heretics, governing the Church for eighteen years as a good and zealous pastor. During his lifetime, he built himself a tomb in the Church of the Dormition, where his holy and wonderworking relics are preserved to this day. He entered into rest in 1326, and went to his true homeland.
The Holy Martyr Themistocies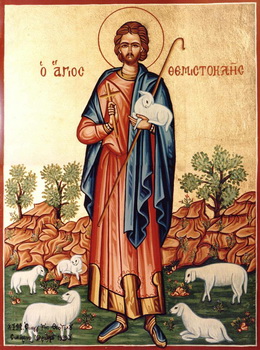 As a herdsman, the young Themistocies kept sheep in a field near Myra in Lycia, At that time, the persecutors of the Christians were seeking St Dioscorides, and came upon Themistocies, asking him if he knew where Dioscorides was hiding. Themistocles, although he knew, refused to say, and declared himself a Christian. He was tortured and beheaded in the time of Decius, in 251.